We focus on one thing: Raising the bar for customer satisfaction and setting the standard for all other air conditioning and heating contractors to follow.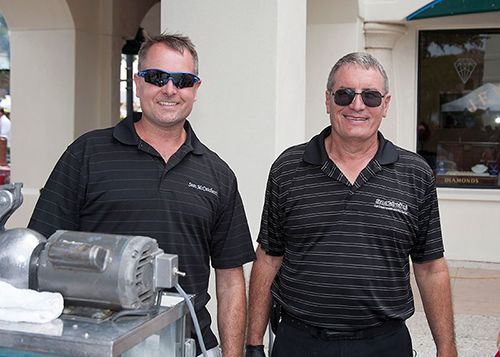 Here at SMAC, we hear the same issue virtually every day from a new customer: "My previous air conditioning company deceived me by selling me products and services I didn't really need. They cost me a small fortune. Since I can't trust them any longer, I want you to take over my service."
It bothers us to see our competitors take advantage of people. An honest company will earn customers by doing the right thing, but a dishonest company has to resort to gimmicks and tricks.
For over 13 years, we have taken great pride in providing comfort and trust when you need it most. Our only goal is to provide the best solutions.
So, here is what trust means to us and how you benefit from it. We will:
Always listen to your needs first before developing a solution to solve a problem.
Only recommend products and services that we'd offer to our own family.
Never try to sell you products or services you do not need.
Only offer prices that are fair without gouging because of an emergency.
Work with all carriers to ensure that you get the best product and price to fit your precise need.
Provide free second opinions to any competitor's recommendation and cost. If their proposal is sound, we'll tell you that in good faith.
Enable you to review our license, insurance and employee criminal checks at Asktheseal.com to help you distinguish reputable companies like ours from companies that pretend to be reputable.
If for any reason our technicians or staff don't hold up our end of the bargain, please call us immediately to let us know.